Depending on the risk assessment for a new drug's first-in- human trial, several safety considerations may be advised. Biomarker analysis can be conducted in several contexts, biological matrices and platforms.
We offer monitoring of: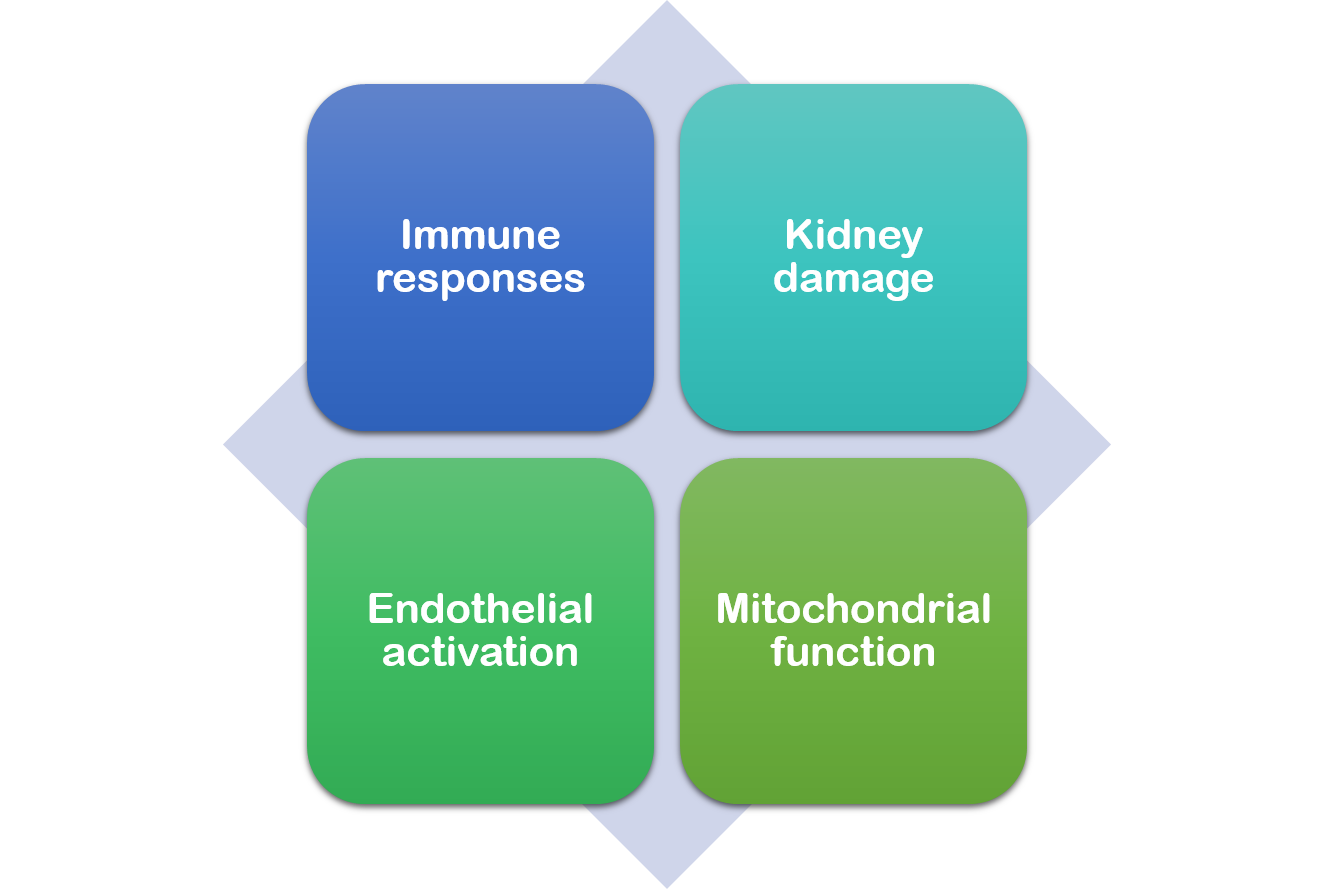 QUALITY LEVELS DEFINED:
Fully validated assays are required for markers that provide critical information on safety, dose selection and pharmacokinetics. Indicated assays are validated according to FDA/EMEA guidance on assay performance and validation reports are on file with the GBS QA department.
Qualified assays meet the GBS minimum requirements for quantitation and have been used for supportive or exploratory biomarker analysis in studies. Qualified assays may require specific reagent verification prior to the start of analysis.
The tables below indicate the applications for biomarkers that have been defined in human circulation, in in vitro/ex vivo primary human cell cultures and those that are available for efficient multiplex analysis.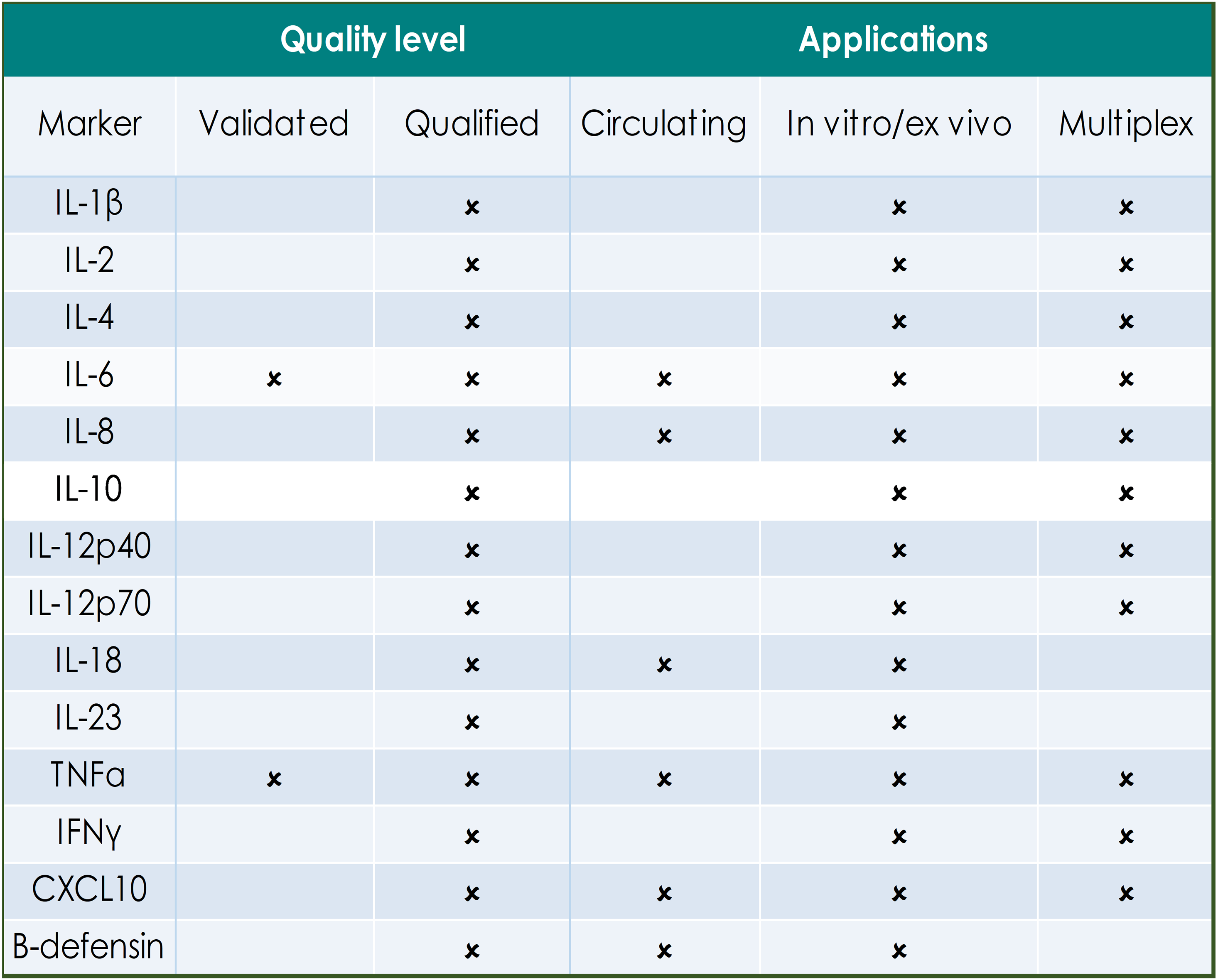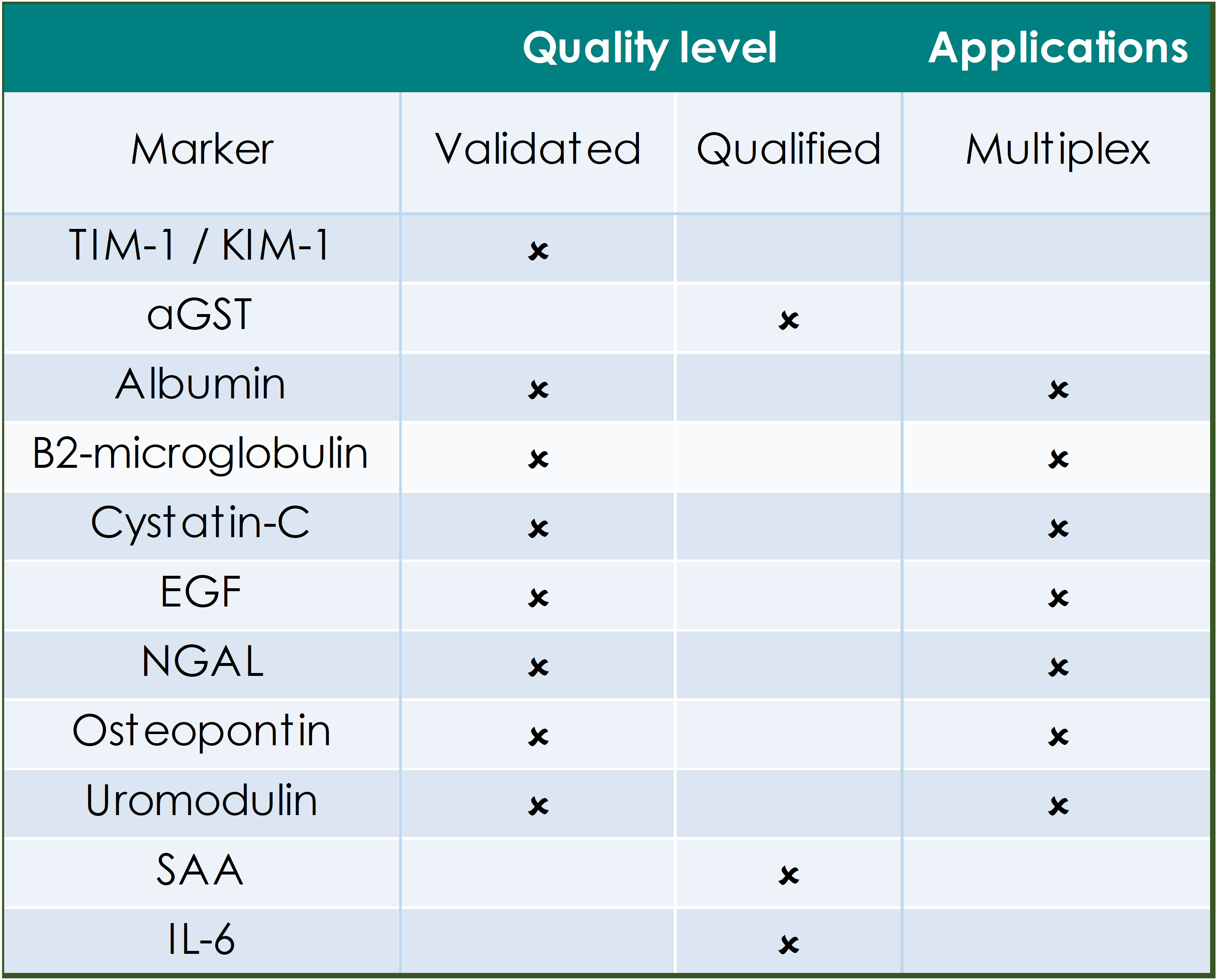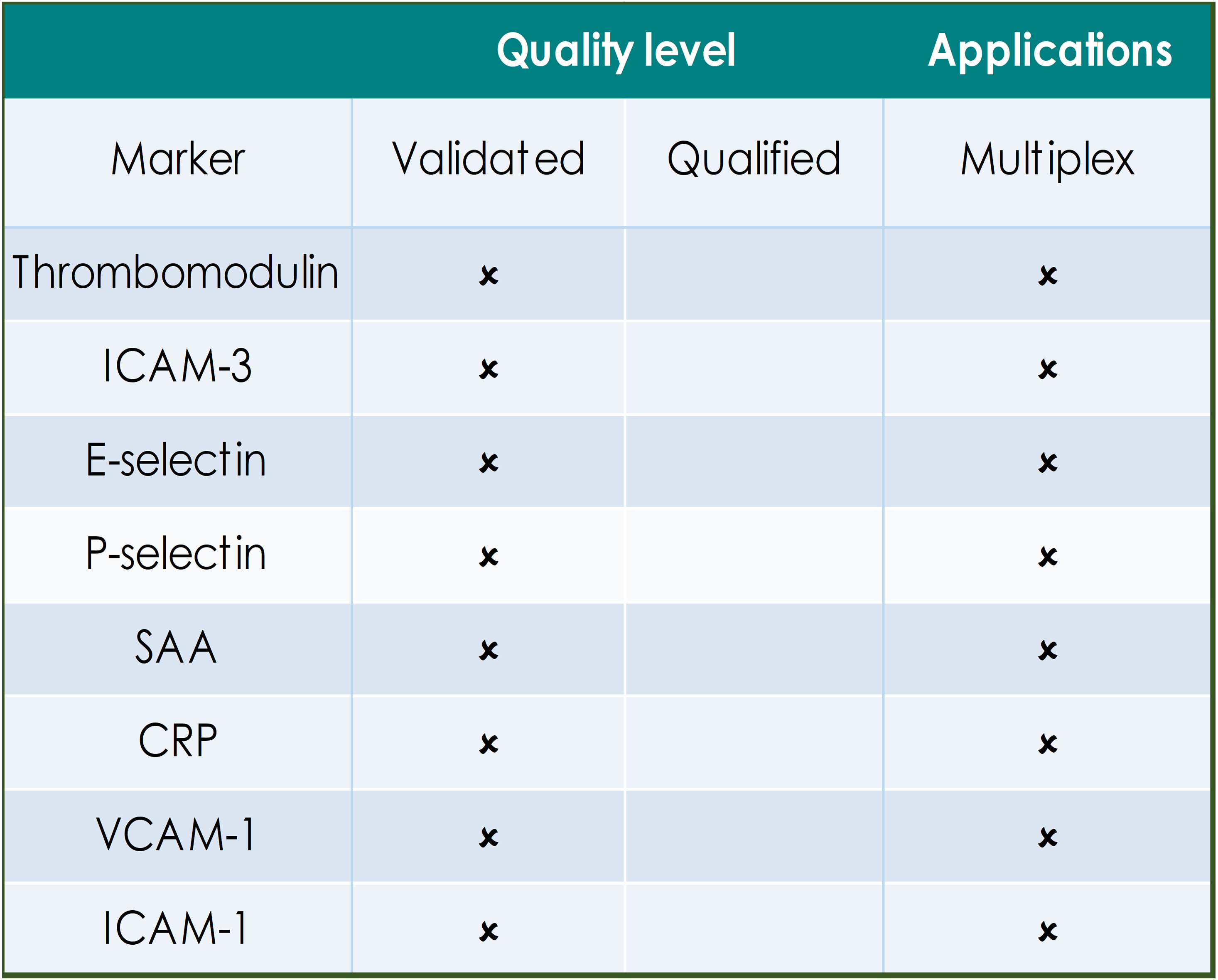 NOT FINDING WHAT YOU'RE LOOKING FOR?
Contact us and our specialists will assist in prompt and efficient manner. GBS is also experienced with rapidly evaluating varieties of ELISA-type immunoassays to meet the specific needs of your study. We also offer routine clinical chemistry measures either in-house or through one of our partners to find the most cost-effective solution tailored to the scale of your study.