Potential biomarkers can be used to monitor the response of patients in clinical practice as wells as in the context of predicting efficacy during immunotherapy. Immunoglobulins detection are with ELISA and/or ImmunoCAP, flow cytometry are primarily used to analyze the cellular assays and the cytokines/chemokines can be identified via multi-plex platform or together with the cellular assays.
POTENTIAL BIOMARKER READOUTS DURING IMMUNOTHERAPY TREATMENT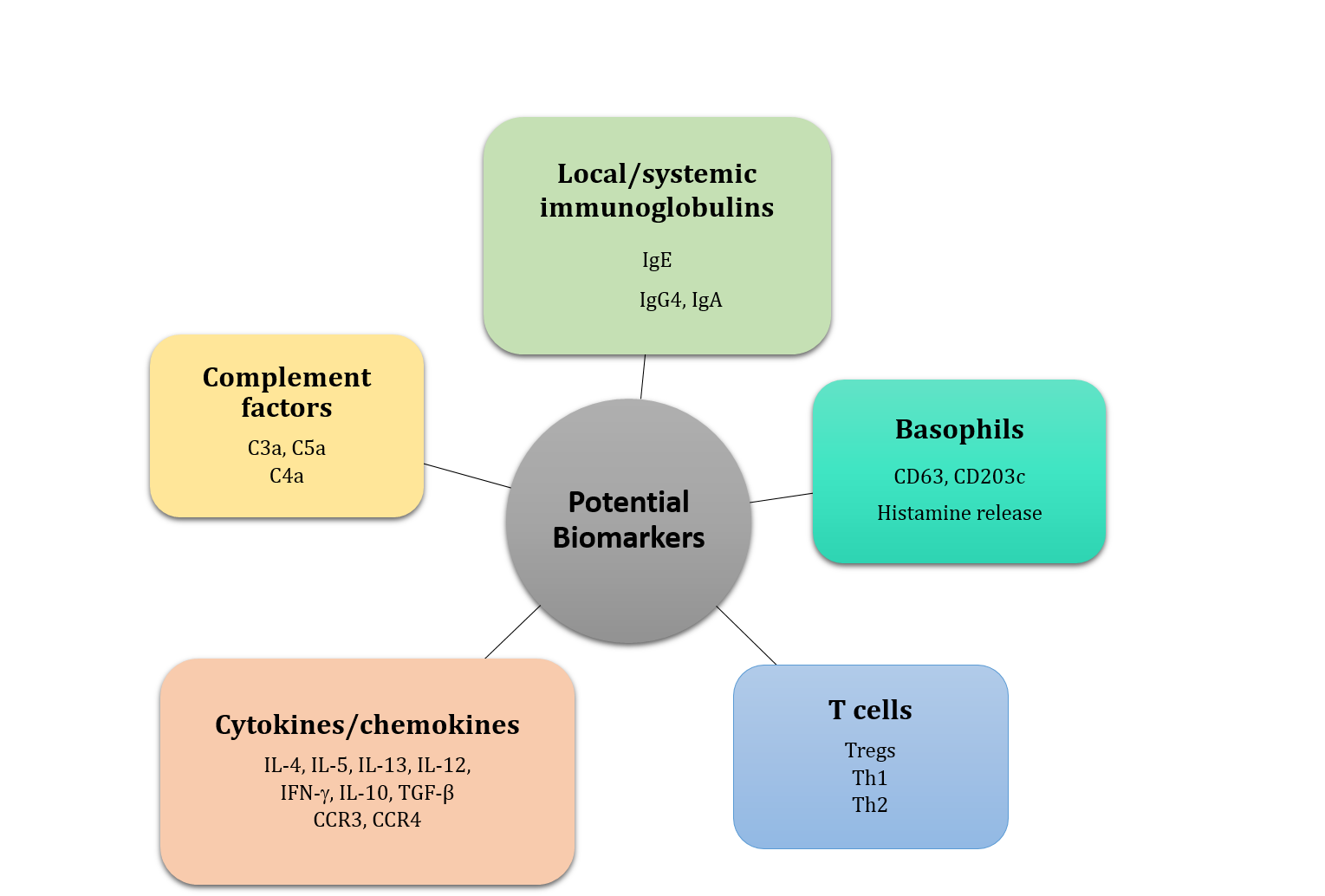 Figure: Biomarker detection
Flow cytometric detection of cytokines (IFN-g, L-5 and IL-10) with intracellular staining from stimulated CD4+ CD3+ T cells.  
KEY APPLICATIONS:
The biological response can be characterized for comparison of allergic vs non-allergic, airway vs food allergy and placebo vs actively- treated individuals.
Our scientists at GBS Leiden can help with scientific as well as technical questions related to different biomarker assays and custom-made the readouts for the scope of your study.